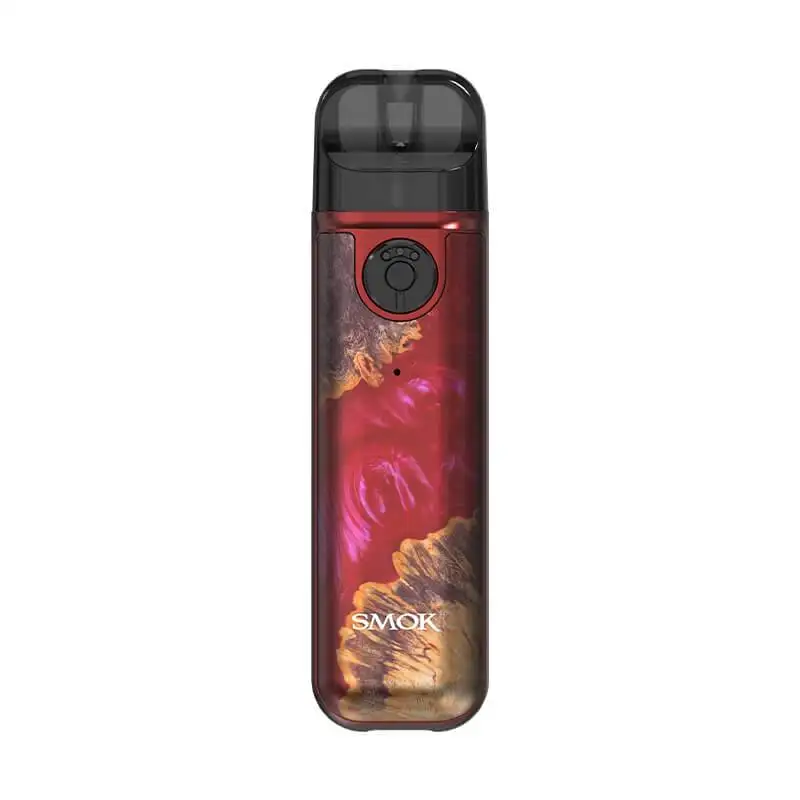 Smok Novo 4 Mini Pod Kit
£14.99
Other variations
Description
For vapers who prefer a portable kit for all-day use while on the go, the Smok Novo 4 Mini Pod Kit is the perfect kit. This kit closely resembles a cigarette, which will impress ex-smokers and make a great starter vape kit.
Key Features
2ml E-Liquid capacity
Compatible with Smok LP1 coils
Sleek, stylish and lightweight
Adjustable airflow 
More about the

Smok Novo 4 Mini Pod Kit

The Smok Novo 4 Mini Vape Kit is perfect for vapers who prefer mouth-to-lung hits and are always on the go. Its small size and lightweight design make it easy to use and carry around. You'll spend less time charging it because it comes with a built-in 900mAh battery that can be fully charged in just 90 minutes. The kit is compatible with Smok LP1 coils and comes with two 0.9ohm coils, which work best with nicotine salt, 50/50 and high PG e-liquids.
Product Specifications
Dimensions
15 × 24 × 91 mm
Product Colour
7-Color Cobra, Black Cobra, Fluid Black Grey, Green Blue Cobra, Rasta Green Cobra, Red Stabilizing Wood, White Cobra
Most popular products